Overview:
The Level 3 Surfing Coach training course is for instructors with advanced surfing skill and a minimum of 24 months surfing instructor experience. This workshop focuses on analysis and technique correction. You'll learn how to assess and coach individuals and groups to improve surfing ability and create individualised coaching programs.
---
Aim:
Coach individuals and groups to improve intermediate to advanced level surfing ability
---
Locations:
Advanced level surf locations in surf up to 6ft (2 metres)
---
Career Outcomes:
Surfing instructor in the surfing or outdoor recreation industry.
Industry job roles that require surfing knowledge (e.g. marketing, sales, retail)
---
Topics Covered:
Advanced level surfing criteria and competencies
Advanced level surfing coaching risks and hazards
Factors affecting surfing dynamics and performance
Manoeuvres performed at the advanced level
The mechanics of advanced level surfing manoevures
Assessing advanced level surfing performance
Identify drills to improve performance
Prepare individualised coaching sessions & programs
Prepare group coaching sessions & programs
Conduct effective video analysis
Evaluate coaching plans to determined effectiveness
---
Entry Requirements:
Before starting this course, you must:
Have surfing skill and knowledge equivalent to Level 9 Advanced Surfer.  Including being able to perform and link advanced level manoeuvres - roundhouse cut-back, floater, snap, vertical re-entry, tube ride, in surf up to 6ft  (2 metres) at different types of surf breaks.
Hold current Level 2 Surfing Instructor certificate.
Hold a minimum of 2 years recent accredited surfing instructor status
---
Delivery Options:
The Level 3 Surfing Coach course can be completed by:
---
Course Requirements:
Delivery Option - Workshop
In order to gain your Level 3 Surfing Coach qualification, you will need to:
At the workshop:
Demonstrate your Level 9 Advanced Surfer surfing skills
Complete a written test to demonstrate your advanced level surfing knowledge.
Demonstrate delivery of advanced level surfing drills and coaching sessions for individuals and groups.
After the workshop:
Complete practical projects: prepare an individualised coaching program for two different surfers.
Provide video of you performing and linking a range of advanced level surfing manoeuvres, at two different types surf breaks.
Before or after the workshop, provide copies of:
Personal identification (e.g drivers licence or passport)
Surf Rescue certificate  and  Senior First Aid certificate, OR Lifesaving (Combined Rescue & First Aid certificate).
Surf Rescue:   Date of certificate is no more than 2 years old from date of completion (or 1 year old for Australia) Find Approved Surf Rescue Training Providers
Senior First Aid:  The certificate date must be no more than 3 years old from date of completion.  Find Description and Approved Senior First Aid Training Providers
Completion:
You have 12 months from date of workshop to complete all course requirements.
Duration:
Workshop: 2 days
Plus: post workshop projects
---
What we provide:
Level 3 Surfing Coach Training Manual
Level 3 Assessment & Competency Record Book
Learn to Surf Advanced Level manual
Use of Level 3 Surfing Coach logo
12 months membership
---
Equipment:
Equipment required to complete the training:
Suitable surf clothing
Fibreglass surfboard to demonstrate advanced surfing skills.
---
Certificate issued:
Level 1 Surf Coach
(valid for 12 months from date of workshop)
---
Additional certificate issued:
Australia Only
Australian Department of Education. Registered Training Organisation RTO ID 91496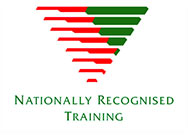 Statement of Attainment in Certificate IV in Outdoor Recreation (SIS40313)
for units of competency:
SISOSRF406A Perform advanced level surfing manoeuvres
SISOSRF410A Instruct advanced surfing skills
SISOSRF407A Perform rescues in moderate to difficult condition
---
Renewal:
Renewal requirements.  click here
---
FAQs:
Do you have a question?  See the FAQ's page: click here